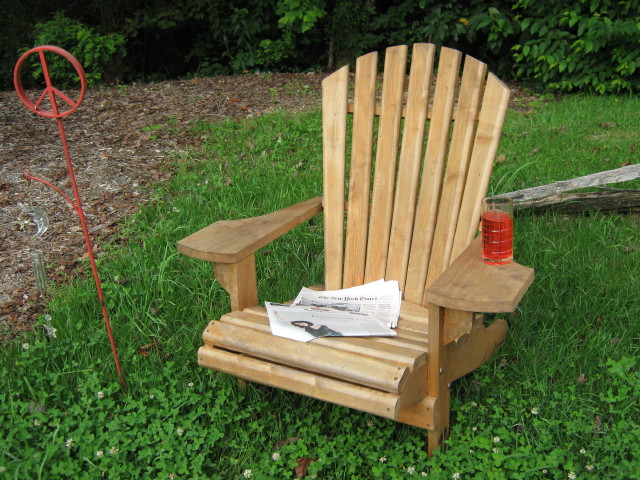 Get Your Deep Peace Here… Designed in 2007 by our in-house Chief of Chair Design and Former Hippie of the East, the Peace Chair is our most comfortable unit for those over 5'6" in height. Folks under that height have difficulty extricating themselves without assistance.

Built with the same deck-sized lumber as our basic Adirondack, the Peace Chair incorporates an extra seat slat for deep down comfort.
Room for Your Sunday Paper and More
Shown here in Spalted Maple and stained "natural," the Peace Chair boasts a wider two by ten-inch armrest.
This allows reading of the Sunday N.Y. Times on one side with adequate room for lunch on the other. (These oversized armrests are available on ANY chair OLC makes, but are standard on the Peace Chair).
Also available in Western Red Cedar with two by eight-inch armrests.
Get Your Peace Chair Now! Contact Us.