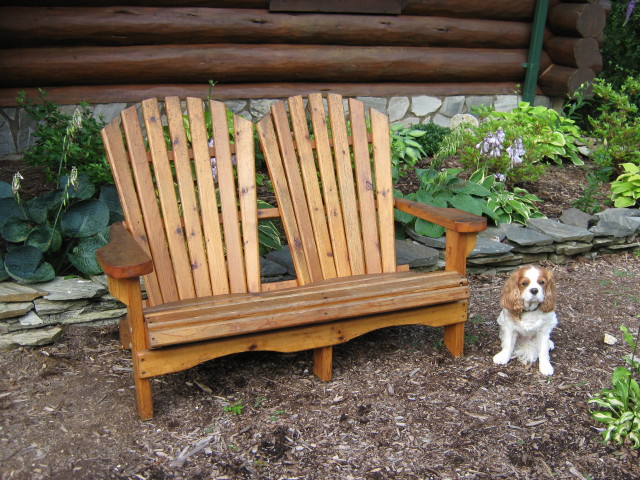 The Adirondack Love Seat
is twice as good! Twice as good as the Adirondack Chair and engineered by our renowned Design Bureau, the Adirondack Love Seat is unique to the world of chair makers.
Using our "overbuilt" process, the Love Seat is really heavy, but more importantly, really comfortable.
No Limit to Love!
And if you want seating for more than two, the answer is YES, we can do it!  The Adirondack Love Seat can seat as many lovers as you wish! Three-somes, four-somes, bring it on!
Our record is five backrests – held by a New Yorker living in a Hampton's mansion overlooking the Atlantic. (You know how that goes).
There is no limit to the Love here!
Order Your Love Seat Today! Contact Us.