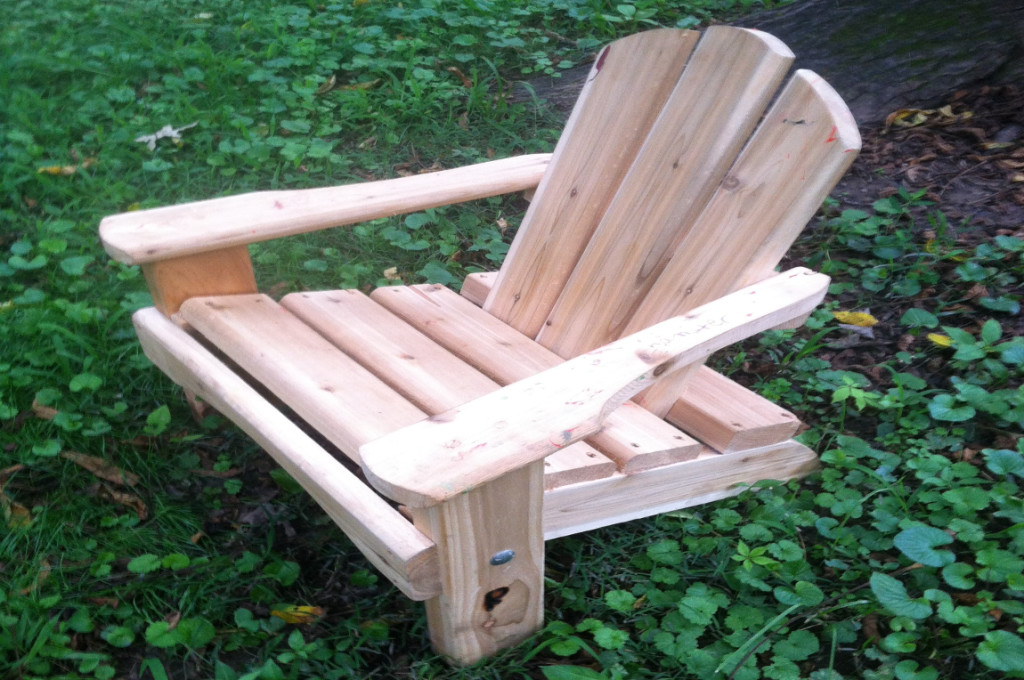 With the Kidarondack Chair we take care of your little ones. Do your children try to hijack your chair? We have the solution – give them one built just for them.
The Kidarondack
Constructed using the same "we overbuild everything" mantra, the Kidarondack Chair accommodates the most active of children.
Made with the same solid lumber and hardware as the adult version, this chair will outlive their childhood – and free up your chair for you!
The Dual Purpose Chair
When the kids get big, get them their own adult chair and reclaim the Kidarondack. Most of our customers use these in their garden as a centerpiece or planter!
Or – just wait for the grandkids to come along.
Order Your Child a Kidarondack! Contact Us