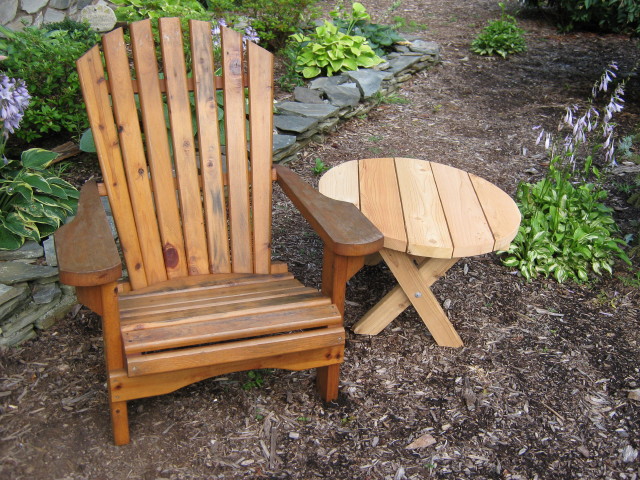 Our Adirondack Chair is the poster child of our product line. And there's no flimsy, fly-by-night wood involved.
Consistent with our policy of overbuilding everything, this chair is made of lumber you'd use to build your deck. It will literally never let you down!
A Size Just for You
The curved back and tapered seat allow for hours of comfort in these chairs. Pictured here in our normal size in Western Red Cedar and stained with a "natural" color.
Are you a human taller than 5'10"? You're in luck! We can make you a "Tall Person Adirondack Chair" for a few bucks more.
As with all our furniture, we give you a money back guarantee for the life of the purchaser.
Order the Best Adirondack Chair on the Planet! Contact Us
.